Do you know about Gentle Parenting? Is it the parenting of gentlemen only? No, I am joking only. Gentle Parenting is the parenting which focuses mainly on making a strong bond with the children based on mutual respect, care, compassion and sensitivity. This type of parenting never believes in giving punishment to children to make them disciplined or well-mannered. But tries hard to make the children to follow the rules or be disciplined by stating the reasons or logic behind the rules and then transfer the responsibility to children whether to follow or not.
And almost all of the cases the children accept those rules by themselves as they can understand or value the gently spoken reasons and this is the success of Gentle Parenting i.e. Parenting in a Gentle Way but not to show weakness or allow indiscipline. For example, if a 6 years old girl is crying for a costly doll in a mall and she is unwilling to listen to your words or feel your limitations to buy the doll, then if you are following the gentle parenting style, you will not yell at her or scold her but to confront her tantrums with your solid reason and firmness to explain that you are now unable to buy this doll.
Read More-What is First Boy Syndrome? 5 Things Parents should Know . (wingsofwishes.in)
Benefits of Gentle Parenting
Actually gentle parenting is amazing- it has lot of benefits for the healthy growth and development of children. Though it is not so easy for the parents to implement this parenting approach because it needs too much patience, perseverance and hard work of parents at every time because the children are modelling the behavior of parents. But, when we count the benefits, it's awesome to help the children to grow to their full potential. Some major benefits are stated below.
Better Socio-Emotional Development
Gentle parenting is based on the principles of Mutual understanding, respect and compassion which are the main core areas of socio-emotional development. Here the parents are not using abusive language or any kind of punishment to force the children to obey their orders or instructions but using proper explanation, logic and consequences to children so that they can understand the necessity to behave in a certain way. The children here also learn not to yell or not to say abusive words to someone in any circumstances.
Children Become Independent
In Gentle parenting the final decision is taken by children because the parents here are not forcing them for anything but explaining the consequences and importance of something to them. Thus, they grow in them the ability to think critically and to make decisions and thus they become Independent easily in comparison to other parenting style.
Read More-How to Raise a Well-Behaved Child? 8 Effective Tips . (wingsofwishes.in)
Become Empathetic
Empathy is one of the highest qualities of human and it should be inculcated in children for their holistic development. Through this Gentle Parenting, the children are easily empathetic towards others and think rationally to all aspects of life and thus ensure the acquisition of too many life skills in them.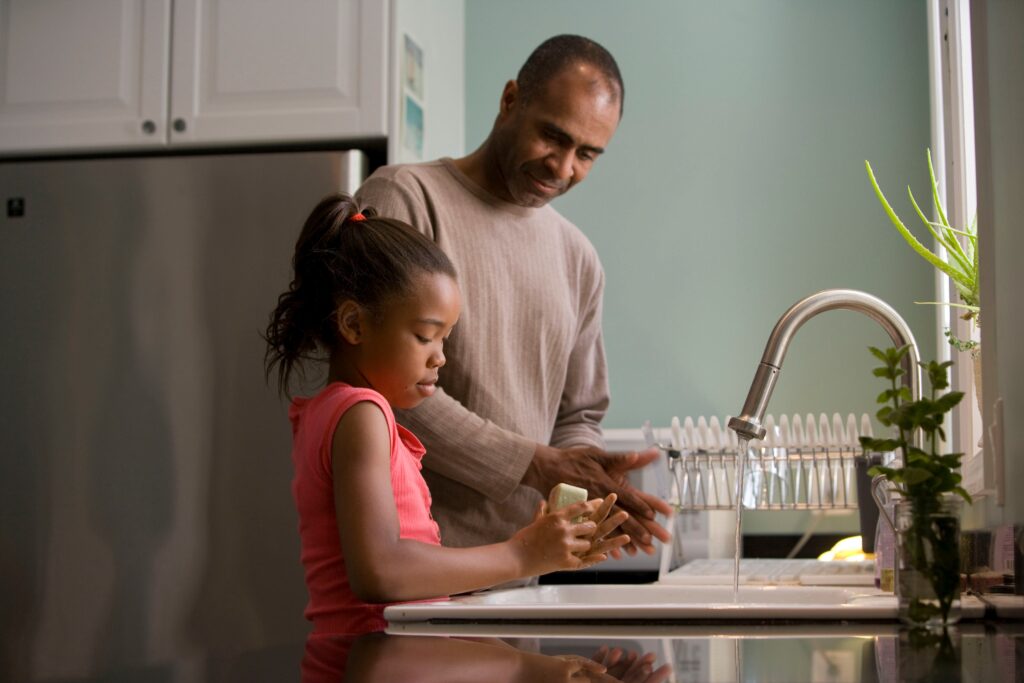 Learn to Set Boundaries
In this parenting approach, the parents try hard to help the children to differentiate between right and wrong, good and bad and never try to force themselves to do anything. The parents here try to never use punishment but explain the consequences of doing something improperly or behaving badly in some situations. Thus, the children learn to draw boundary around themselves so that they can avoid the extreme situations or consequences.
Read More-Cyber Security for Kids- 7 Easy Ways for Parents to follow (wingsofwishes.in)
Be Self-Disciplined
The gentle parenting never follows the path of strict discipline- nor the punishment for breaking the disciplinary rules or abuse children for their in disciplinary behavior. It just discusses the positive and negative impacts and consequences of actions and reactions so that the children can inculcate the good habits in them. So, here the children become self-disciplined, no need of forcing them to be disciplined.
Words from Wingsofwishes.in
Though the Gentle Parenting is really an amazing parenting style but it may not fit with many children especially the children with special needs like having Autism, ADHD or Conduct disorder etc. Not only that it needs a higher degree of patience, empathy and positive mindset from the parents also. If the parents are too busy in work or suffering from any kind of physical or mental issues like high blood pressure, depression, anxiety disorder etc., it will be tough for those parents to follow this parenting approach.
References
1.What Is Gentle Parenting? (verywellfamily.com)
2.Gentle Parenting: Basic Practices, Pros, Cons, More (healthline.com)
3.What Is Gentle Parenting? Tips for Parents – Cleveland Clinic
4.What Is Gentle Parenting? (parents.com)
5.A Beginner's Guide to Gentle Parenting (guidepostmontessori.com)
6.What Is Gentle Parenting—And How Can You Practice It? – Forbes Health