Raise a Well-Behaved Child
It's really tough to raise the children especially to raise a well-behaved child. Yes, it's the children who are always energetic, always moving, running, jumping or others. They are always busy in their own world- slowly they start to imitate the elders especially the parents, grandparents or siblings. They start to socialize themselves with their immediate world, make communication with others- respond to others behavior or action. So, it's important to help the children to communicate, to behave with others in proper way and that should be taught to children in their early age.
To raise a well-behaved child in India, we, the elders start to teach them some rituals, some specific way of talking with people, greeting people or also helping people in need and we call those behavior patterns, rituals, communication as the" Sanshkars"
Effective Tips to Raise a Well-Behaved Child
Actually, not one or two ways or tips are really helpful to raise the well-behaved children because each child is unique with their immense potential, abilities and intellect. So, we cannot choose same tips for all children but itis found that certain ways are really helpful for most of the children to teach them or help them to behave in a nice way.
According to famous psychologist Albert Bandura's Social Learning theory, people learn behavior from their surroundings through observing people, imitating people and also modeling the other people's behaviors. This theory actually guides the parents, teachers and other elders to choose the right direction to raise the well-behaved children. Some common but effective tips are shared below for the parents to help in their journey of parenting.
Read More-Cyber Security for Kids- 7 Easy Ways for Parents to follow (wingsofwishes.in)
First Behave Goodly with your Child
Yes, it's the ultimate way to get good behavior from your children. Only if you behave goodly with your child, respond to them in a nice way, he\she will surely learn to behave in a good way as he\she is imitating your behavior- your actions. So, the parents please be careful to handle your children, try to avoid behaving rudely with them.
Appreciate the Good Behavior
Whenever your child behaves nicely, please appreciate his\her behavior because appreciation from your side give your child a good feeling and thus this behavior is reinforced in them. Actually, appreciation from the parents, teachers or other significant one for their good deeds and behaviors can do magic to raise a well-behaved child.
Set by Example
If you really want to indulge some good habits, good behavior patterns in your children, you should first lead by example- first you need to do or show those patterns of behavior. Then the children will surely learn those by modeling yourself and also by observation. For example, if you want that mobile phones should be avoided by kids in dining table as they are not eating properly. Then you should not use the mobile phones while taking your breakfast or lunch and thus setting example to your children.
Read More-How the Parents can Help Teenagers to Choose Career? 5 Excellent Tips for Parents. – Wingsofwishes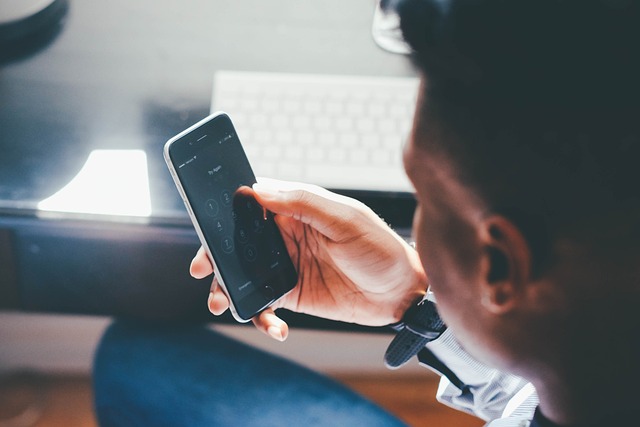 Set Some Basic Rules and Regulations
To raise a well-behaved child, it is necessary to set some basic rules and regulations in the family and everyone try to follow those rules. Wash hands properly before taking food, taking food only in dining area, no TV or mobile phones while taking food, greeting family members in the morning, keeping shoes or clothes in their proper place, helping each other in daily life, not to taking people's things without permission etc. are some examples of basic rules and regulations which are really helpful to internalize good behavior in children.
Avoid any Kind of Punishment
Punishment can never teach anything to anyone- we should never use any form of punishment whether physical or mental punishment if our children behave rudely with people. Children are sometimes forced to behave in a certain way only in fear of punishment but they are not habituated to do those patterns of behaviors. So, help your children to rectify their mistakes, show them the proper way of responding to people in social situations, help them to internalize the good habits in them but always avoid any kind of punishment for them.
Read More-6 Awesome Tips to Prevent Children from Telling Lie. (wingsofwishes.in)
Love your Child Unconditionally
To raise a well-behaved child never use the method of "Conditioned Love' to him\her- Love them unconditionally. Yes, you will surely praise them for their good actions but never tell them that " if you behave properly with your grandfather, I will give you your favorite chocolate." or " you will get the scope to play with me only if you do your all Homeworks." Initially the method of Conditioning Love works good but it's only create despair, irritability, anger in the long run. So always love your child unconditionally.
Start from an Early Age
If you really want to raise a well-behaved child, you should start do inculcate good habits, good behavior patterns in him\her from an early age. Because at the early age they have immense capacity to learn new things, to grasp the innovative ideas and also to internalize the good habits due to their brain's elasticity and rapid formation of neural i.e. the Synaptic Blooming.
Read More-7 Useful Techniques of Positive Parenting . (wingsofwishes.in)
Patience is Essential
Having patience is a must to raise a well-behaved child- you cannot teach some good things to child within a few hours or some days. The children need some time internalize some things- some behavioral patterns or habits and also they may do many mistakes initially. Here we need our patience to handle our children and help them to learn some good things in life.
Words from Wingsofwishes.in
To raise a well-behaved child is the dream of every parent and it's really the most challenging for all. But by setting example, having patience and appreciating the children, the parents can make their dream true. Unconditional Love for children associated with some basic rules and regulations of daily life blended with some flexibility is necessary if we accept good patterns of behavior from our children.
References
1.3 Ways to Raise a Well Behaved Child – wikiHow Mom
2.4 tips for raising well-behaved children – Harvard Health
3.The Surprising Secret to Raising a Well-Behaved Kid (parents.com)
4.How to Raise Well-Behaved Kids (usnews.com)
5.How to Raise a Well-Behaved Child – Milestone Mom, LLC
6.6 Practical Tips On How To Raise Well Behaved Children » CityMom
7.Raising Well-Behaved Kids: What Parents Should Know | The National Child Traumatic Stress Network (nctsn.org)