Adolescence is the period of transition from the Childhood to Adulthood, from a tiny sapling to a matured tree, from a dependent kid to a fully independent in thinking and decision making adult. So this path is full of difficulties, problems and challenges which make the period of adolescence as the critical and challenging one.10 major problems of Adolescents and their solutions will be discussed here but actually the whole journey of adolescents is full of many challenges and difficulties. The only way to deal with the needs and problems of this stage is to create awareness among adolescents and their parents and be ready to face the challenges.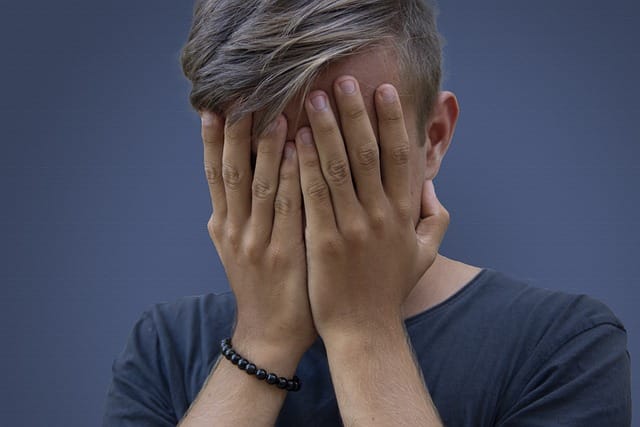 1.Physical Growth-Spurt of Secondary Growth Characteristics:– The physical growth of adolescents start rapidly in the adolescence phase, height and weight is increasesed, hair grows in private parts of their body. The appearance of beard and moustache among boys is started. The growth of breast is started among the adolescents girls . The Menstrual Cycle of most of the adolescent girls is also started and many girls suffer a lot due to heavy bleeding or irregular bleeding . The acne or pimples are also seen among the adolescents due to heavy secretion of oil glands and sweat glands in their body. The adolescents boys and girls face a lot due to their sudden physical changes.
Solution:- We should start to create awareness among our adolescents boys and girls regarding the physical changes of adolescent phase from the onset of that phase so that they can also prepare themselves to accept the changes and face the challenges .The parents, especially the mother, the teacher of school can talk with them, can show clippings of WHO regarding this or can give a book with the description, they can also arrange awareness programs or session regarding this.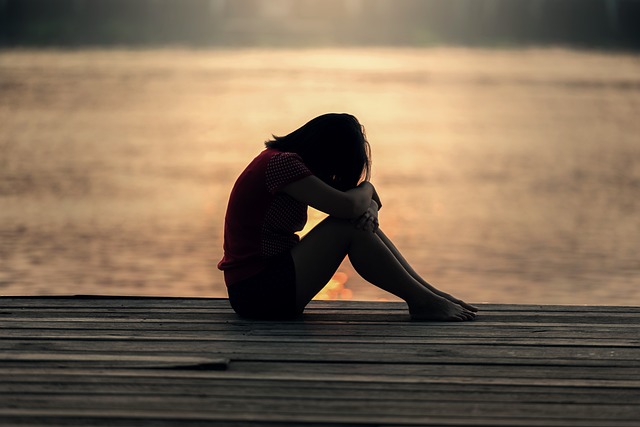 2. Inferiority Complex due to body Image and Body Dysmorphic Disorder :-Often children feel low, sad and inferior due to their sudden physical changes, body shape or even due to the acne or pimples on their face. Though it is heard very abnormal to us, the adult people but adolescents are always careful and sensitive towards their body shape or body Image so that they can easily deny to attend a marriage or any other social gathering due to their acne or pimples. If it is severe, the adolescent may develop Body Dysmorphic Disorder in which they always have the thinking that their body image is not perfect and they develop acute Inferiority Complex for it.
Solution:- Here also we should create awareness among them regarding the changes of their body during adolescent phase and we should boost up them to Love Themselves as they are.In severe Body Dysmorphic Disorder, we should consult with the professionals for support and guidance.
3. Depression and Stress:- This is the most common problem of maximum adolescents- they are suffering from stress and depression. According to a study in 2012, about 8 percent of children and adolescents suffer from depression. In 2016, it was found that 41 percent of adolescents visited a counseling center to treat their depression. Now in 2022, the number of adolescents suffering from depression has increased to a hogh level. The major causes behind depression are high expectations, parental pressure, societal pressure, unhealthy family environment, relationship issues, failures m substance abuse etc . Acute depression may lead to social isolation, social withdrawal and even suicide.
Solution-: To reduce depression among adolescents, we have to identify the symptoms in early stage and try to talk with them to examine their mental status. The common symptoms of depression are prolonged sadness, frequent mood swings, irritability, eating disorder, sleeping disorder, poor academic performance, no interest in all activities including the daily chores etc. If these symptoms are identified in adolescents, we should talk with them , try to boost up them , motivate them, try to engage them in them in their preferable activities to minimize their depression and in acute cases professional guidance and support is needed.
4. Anxiety Disorder-: A large number of adolescents suffering from anxiety disorder, panic attacks, acute tension and worry. They feel always nervous,tense, restlessness and also in fear. They have sleep problems, dizziness and they can't concentrate in any activities. In extreme , the adolescents avoid any new situations, new experiences and also the stressful activities. According to a study in India, 14.5% of adolescents were found to be suffering from anxiety disorder.
Solution- The parents and other caregivers, the teachers should try to communicate with them, try to remove the fear or anxiety in their mind. Some relaxation techniques like breathing techniques, backward counting of numbers, belly movements on breathing etc can be taught to them to overcome their anxiety or fear. Cognitive Behavioral Therapy, Behavioral Therapy, Interpersonal Therapy etc are beneficial.
Read More- https://wingsofwishes.in/5-easy-ways-to-calm-the-aggression-in-children/
5. Suicidal Tendency:- According to a study of WHO, suicide is the fourth leading cause of death among15-29 years old. Due to acute depression, stress and anxiety children generally think of self- harm or suicide, especially when the severe depression or stress is not identified or treated. Moreover, they often think of suicide due to substance abuse, addiction in alcohol and sometimes influenced by digital media. If the adolescents make themselves socially isolated, socially withdrawn- there may be the tendency of Suicide. So we should always take care them properly.
Solution-: The parents, caregivers should take care the mental health of adolescents also, they should help the adolescents to overcome their depression or anxiety disorder and in severe cases they should take the professional support and guidance. Adolescents facing the stigma to share their mental health problems, so we should help them to express their issues. There are many Helpline Numbers in all countries of the world to help the adolescents to overcome their suicidal tendency like Govt MH Rehabilitation Helpline "KIRAN" ,1800-59900 ; VANDREVALA FOUNDATION ,999966655 in India who provide immediate care to anyone suffering from suicidal tendency and self-harm.
Read More-https://wingsofwishes.in/9-golden-tips-of-parenting-for-parents/
Substance Use Disorder and Addiction:- Teenagers are vulnerable to substance use and abuse and they easily become addicted to different substances like alcohol, nicotine, marijuana etc without knowing the devastating affect of that substances in their lives. Generally, most of the adolescents are addicted to drugs as an part of experimentation, fun and peer pressure. Sometimes the family environment, parental conflicts, depression, anxiety etc also bound them to be a victim of substance abuse disorder .
Solution-: The major solution to this problem of adolescents is to create awareness among them regarding the severe affects of drug addiction, it's consequences and the ways of getting addicted to drugs. In severe cases, professional support and help is needed. The parents, other family members, teachers also should look after more carefully about the behavioral changes and other physical changes among adolescents.
.
7.Unexpected Pregnancy and Early Child Birth- Due to lack of knowledge of reproduction, uncontrolled life, modernization and also due to addiction to drugs, adolescent girls are often becoming the victim of unexpected pregnancy which is followed by birth of premature baby or abortion of the foetus.This situation often lead to various gynecological problems of the adolescents girls and the often lead the girls to the path of death. The victim girls may often suffer from cancer, HIV and other diseases and sometimes they are forced by the society to commit suicide due to their "Adolescent Pregnancy ".
Solution-: The only solution to this problem is to create awareness among them regarding the issues of early pregnancy, sexuality, HIV, AIDS etc and make them familiar with the preventive measures to protect themselves. Proper Sex Education should be included in the syllabus of adolescents and it should be implemented properly.
8.HIV and AIDS :- A huge amount of adolescent boys and girls are suffering from HIV. According to a report of UNICEF in 2020, 410,000 young people between the ages of 10 to 24 were infected with HIV in 2020 alone and in these infected people, 150, 000 were adolescents between the ages of10 and 19. Adolescent girls are more prone to HIV than adolescent boys due to their few years elder sexual partner. The adolescents who are addicted to drugs are also more prone to HIV infection and AIDS due to using same syringe by several people to take drugs.
Solution-: The only medicine to save our adolescents from HIV or AIDS is to create awareness among them regarding the ways of spreading the disease, the life -threatening affect of HIV and obviously the preventive measures in detail to save themselves from HIV. In schools, colleges and also in community frequent awareness programs on preventive measures of HIV and AIDS should be conducted.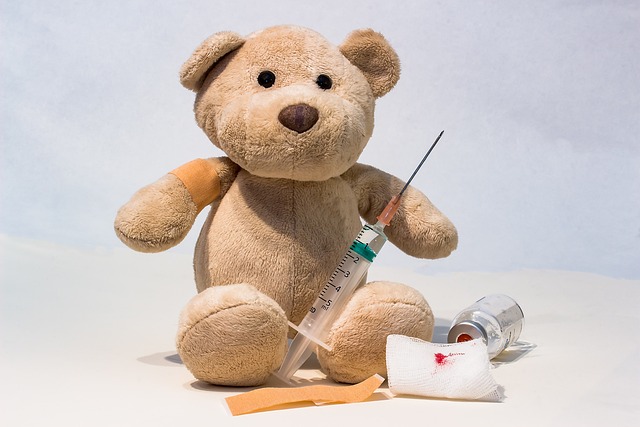 9. Eating Disorders-: Eating disorder is increasing among the adolescents in day by day, especially the adolescent girls are suffering from this than the boys. To get a perfect body Image, to be slim, fat-less, the adolescents show an abnormal Eating Patterns. Sometimes depression, stress, anxiety, peer pressure or genetic disorder also exhibit the eating disorder . The major types of Eating Disorders are Anorexia Nervosa, Bullimia Nervosa, Binge Eating Disorder etc. In these disorder, people eat a lot or do Binge-Eating and after that they try to vomit by putting fingers in mouth to out the extra calories taken by them or sometimes they use laxatives also.
Solution-: we should be very careful to follow the eating pattern, sleeping pattern of our adolescents. If eating disorder is seen, we should talk with them and try to know the reasons behind this behavior. In extreme cases we must take professional guidance to resolve this disorder. Cognitive Behavioral Therapy, Psychotherapy, Interpersonal therapy etc are beneficial.
.10 Cyber Addiction-: It is the most important problem of the adolescents, a huge of them are suffering from Cyber Addiction. Yes, mobile, computers, laptops etc are part and parcel of our life but don't be obsessed with the gadgets and the social media. The cyber addiction of the adolescents take them to a virtual world and they forget the reality of life. They are more prone to drug and alcohol addiction, they often engage themselves in various crimes and violent activities and often be addicted to pornography or porn films and thus ruin their life. Moreover, this cyber addiction severely affect their academic performance, their scope of career and also their relationship with their parents and other family members as they spend 12-15 hours in social media or smartphone.
Solution-: It is very important to discuss with them about the affect of cyber addiction on their life- on their academic performance, their career, their future. Awareness programs on the impact of cyber addiction can be organized in schools, colleges and community. We should regularly motivate them to use rhe smartphone or laptops only to fulfill their need related to their study, career etc. Parents should take care of them regularly regarding their use of smartphone, laptops or computer.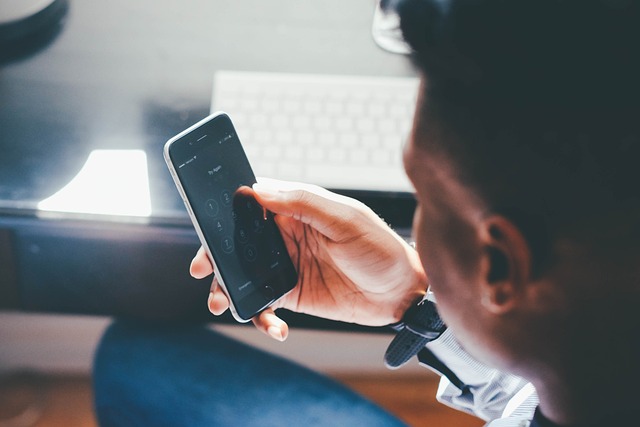 Not only these above stated 10 problems , the adolescents boys and girls are actually suffering many more- Identity Crisis, Sleeping Disorder, Cyber Bullying, Addiction to Online Games etc . So, this is a big challenge to all of us to protect our adolescents from drug addiction, HIV, suicide etc and show them the right direction to overcome their challenges and grow to their fullest. An immediate and cordial effort from all stakeholders of the society is needed to help our adolescents.
Other Posts: