Mental Health of Adolescents is a major threat in our modern society but it is the most unattended, most unaddressed, most neglected phenomenon. According to WHO, Worldwide 10 percent of children and adolescents experience a mental disorder but majority of them do not seek hep or receive care as mental health of adolescents and children is the most neglected topic in the world of adults. The COVID-19 Pandemic also brought a complex range of challenges before the adolescents, which in turn negatively affected their mental health. According to Indian Journal of Psychiatry in 2019, even before the Pandemic, at least 50 million children including adolescents in India were affected with mental health disorders. During the Pandemic, the numbers increased at too high level which needs our immediate concern and attention to save our children from this major threat.
*Causes of Disturbed Mental Health / Disorders among Adolescents:-
There are many causes which are responsible for mental health disorders among children and adolescents. Some of the major causes are-
Genetic causes– : Heredity, adolescents having the family history of mental health issues are prone to depression, anxiety disorders etc.
Unhealthy Family Environment- : If the environment of family is not good- most of the time the family members are quarreling , there are the existence of domestic violence, abuse, neglect in the family, then the children and adolescents belong to those families often suffer various mental health problems.
Victim of Abuse, neglect or violence-: If the adolescents are the victims of domestic abuse, neglect or domestic violence, they always lose their mental health balance and suffers from acute depression , social isolation or social withdrawal.
Traumatic Events-: If the children or adolescents are traumatized due to severe incidents like accidents, losing of parents, victims of sexual abuse etc, they must suffer from cute mental health disorders which often lead them to choose the path of Suicide also.
Huge Academic Pressure from Parents-: One of the major reason of mental health crisis among adolescents is the excessive parental pressure for excellence in academic field. Often parents force their children to choose a career according to them (the parents). The adolescents can not satisfy the expectations of their parents and often suffer from depression, anxiety, stress, low self- esteem, social anxiety disorder etc.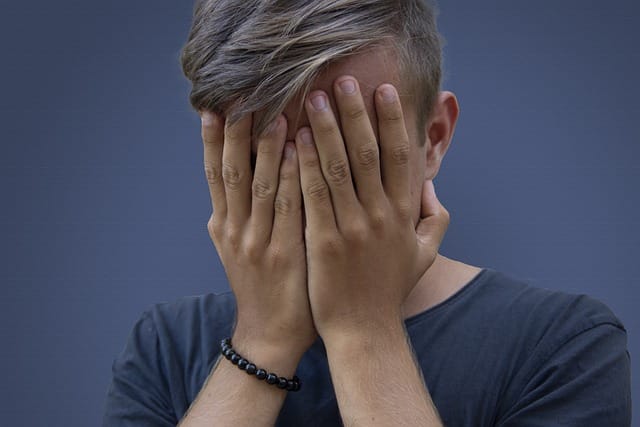 *Types of Mental Health Disorders in Adolescents:-
The following types of mental health disorders are seen among the adolescents-
Depression, both Acute or chronic, Major Depressive Disorders
Anxiety Disorders including Social Anxiety Disorder.
Eating Disorders, Bullimia Nervosa and Anorexia Nervosa, Binge Eating.
Body Dysmorphic Disorder.
Sleeping Disorders including Insomnia
suffering from low Self-esteem, low Self-confidence
Suffering from Inferiority Complex Disorder
Psychotic Disorders
Mood Disorders
Social Isolation and Social Withdrawal.
Moreover post – traumatic Stress disorder, Disruptive Behavior, Schizophrenia etc are also seen among the adolescents.
*Common Signs and Symptoms of Mental Health Disorders-:
Various common signs and symptoms are seen in adolescents suffering from mental health crisis like-
Frequent Mood Change, irritability.
Feeling sad or unhappy without any solid reason.
Loss of interest in dairy activities and also in hobbies.
Change in Eating habits. Too much eating or frequent fasting.
Change in sleeping pattern, sleeping for whole of the day or insomnia.
Uncontrolled Emotions like excessive anger , aggression etc.
Prefer to stay alone, social isolation.
Always Negative Talk including self- harm .
Behave very badly with parents or other family members.
Poor performance in school or college
Sometimes Suicidal Tendency are also seen among them.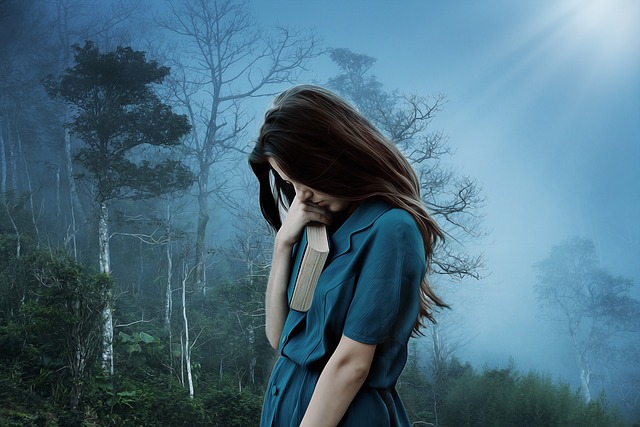 *Affect of Mental Health issues on Adolescents-:
The affect of mental health disorder on adolescents is immense, unbelievable, unpredictable. Actually, it is not only the personal loss of the adolescents but also the loss of the society – loss of the country- the loss of the World. Adolescents having the mental health issues often can not complete their studies, can not choose Career of their choice, can not involve in any activities as per their passion or interest. Since most of them prefer to stay alone, slowly slowly they choose the path of Social Isolation and later can not behave properly with other people and show maladjustment in the society. In extreme cases, they choose the path of Social Withdrawal and even show the tendency of Suicide. In those cases quick professional support, care and guidance is needed to help them to lead a normal life. Thus the mental health issues of adolescents are not only causing personal losses but also causing the loss of society, the loss of human resources and also the huge economic loss of the country. The WHO estimates that poor mental health status costs the global economy$1 trillion annually in lost productivity. According to a report of 2019, WHO estimated that the economic loss of India due to poor mental health conditions would be $ 1.03 trillion within 2030. Thus Mental Health becomes a global priority now, especially the Mental Health of Adolescents .
*10 Easy Ways to help the Adolescents to deal with their mental health issues-:
1 Talk with someone you Trust – The first step to deal with our mental health problems is to speak about it, to share the problem, to talk with someone about the problem whom we can Trust or who are empathetic to our problems or issues. Talking with someone about our problems always help us to come out of the situation, help us to reflect about the situation and boost up our confidence level.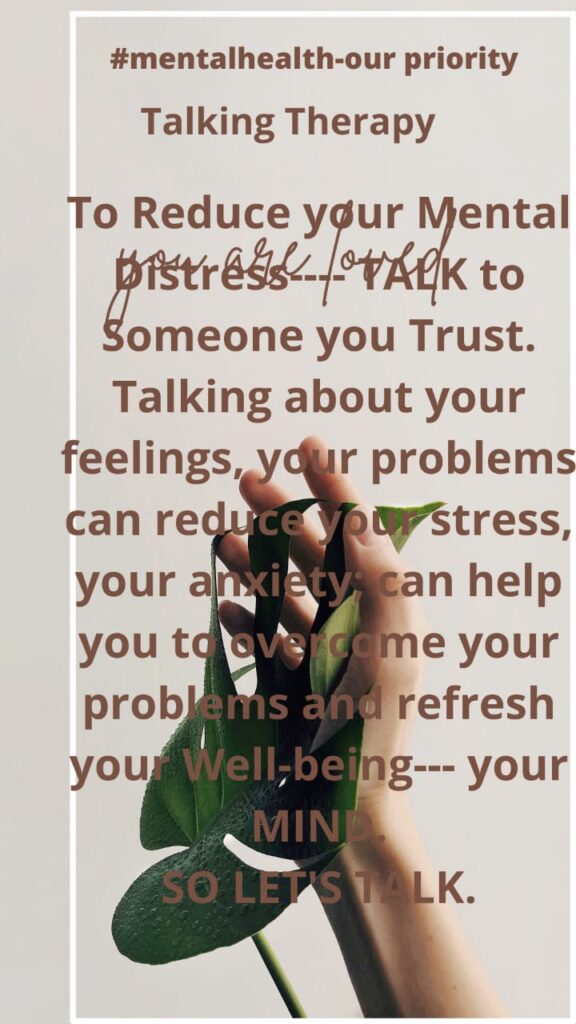 2. Maintain a Healthy Life style-: The adolescents should maintain a healthy lifestyle to lead a stress free life, they must take a balanced diet with a lot of fresh fruits and vegetables, proper amount of protein etc, they also should maintain a proper sleeping routine. Lifestyle must includes physical exercise and physical activities.
3. Engagement in Productive Work-: Adolescents should engage themselves in some productive works or activities based on their interests, passion or hobbies. Several research studies found that engagement in Productive activities like painting , gardening, creative writing etc are really beneficial to restore the mental health of adolescents. That's why Art Therapy, Music Therapy etc are widely used as a remedy to deal with depression, anxiety ,stress etc.
4. Spend Time with Nature-: Nature has immense capacity to heal us, to help us to absorb the positive energy within us and always teach us to come out from our narrow boundaries to live the life truly. If the adolescents can make a connection with the Nature, it will be really helpful. They can do Morning walk on the grass of green field or near the River bank ; they can feel the gentle Morning breeze; they can hear the sweet chirping sound of birds; they can bath in the sunrays of Rising Sun. All these things really divert their mind from the Negativity to Positivity.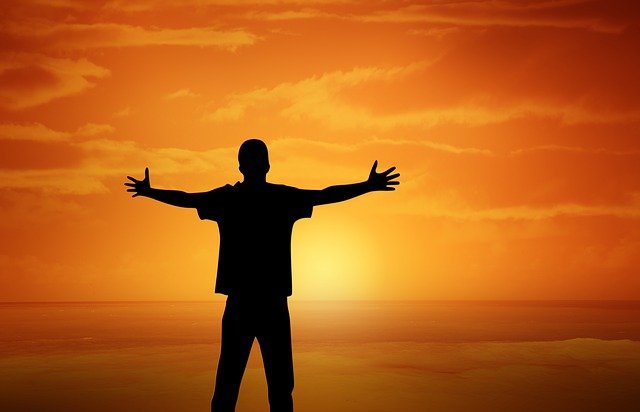 5. Do Regular Exercise and Physical Activities-: Regular Exercise and physical activities are really helpful to reduce anxiety, stress and tension because exercises like walking, jogging, running, swimming, cycling, dancing etc increase the secretion of Feel-Good Endorphins and several natural Cannabis like Brain chemicals. It also increases the secretion of Happy hormon Serotonin and thus boost up our mental health.
6. Learn to Maintain a Mood Journal-: Mood Journals are the journals which track the status of our mental health. We can make Mood Journal in a diary or a in a notecopy where we can express our moods honestly. Always the adolescents should make an effort to express themselves truly in Mood Journal so that later it may help them to deal their mental health issues .
*
7. Practice Yoga and Meditation-: Yoga and Meditation are really helpful to reduce anxiety, stress and tension. So adolescents should learn to practice Yoga and Meditation in their daily life. Fish pose, Child's Pose, Extended Puppy pose etc are some examples of yoga which are beneficial to reduce stress and anxiety. Meditation also helps in the secretion of Feel-Good hormones like Serotonin and other brain chemicals.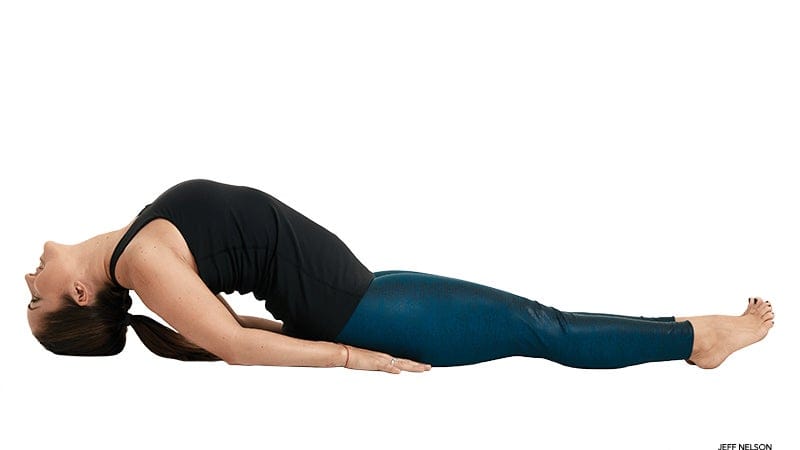 8. Feel free to take Help in your Need-: Don't feel shame or hesitate to take help to handle your mental health. Always express your emotions to some reliable one, if you feel to CRY- then cry to reduce your mental stress or pain. Share with people about the problems you are facing, ask for their support to overcome the problems. Never try to hide your feelings and issues.
9.Be Nice to Yourself-: The adolescents should treat themselves nicely, They should learn to respect themselves. Always be neat and clean. Sometimes wearing a simple new piece of fabric also can add happiness in your Life or a flower in your indoor plant make you spellbound in happiness.
10. Take professional Help and Support-: In extreme conditions, quick professional help and guidance is needed. The adolescents can take the help from Psychologist or Psychiatrist or therapist. The therapist can help the adolescents to overcome their problems through Family Therapy,Cognitive Behavioral Therapy , Behavioral Modification Approach.
Globally, 15.08 percent of youth in the age-group of 12 to 17 years report suffering from at least one Major Depressive Episode in the last year. Several studies conducted at community level reported the status of mental health disorders among children and adolescents varying from1.06 percent to 5.84 percent in rural areas 0.8 percent and 29.4 percent in urban areas in India. So it is a matter of utmost importance to help our adolescents to deal effectively their mental health issues and always feel free to share their emotions.
*Share Positivity and Happiness.