Anxiety Disorder in Children and adolescents is the most common mental health in our modern society. We are all running the Rat-Race of life, including the children and adolescents. Due to pressure of society, academic pressure, high expectations of parents etc always put immense pressure upon the children and adolescents and they become the victim of Anxiety Disorder. According to a Survey report of WHO in November 2021, it is estimated that 3.6 percent of 10-14 years old and 4.6 percent of 15-19 years old experience an Anxiety Disorder. Actually a major portion of children and adolescents are suffering from anxiety disorder but most of them not diagnosed, not sought support and thus leading the problem into a complex one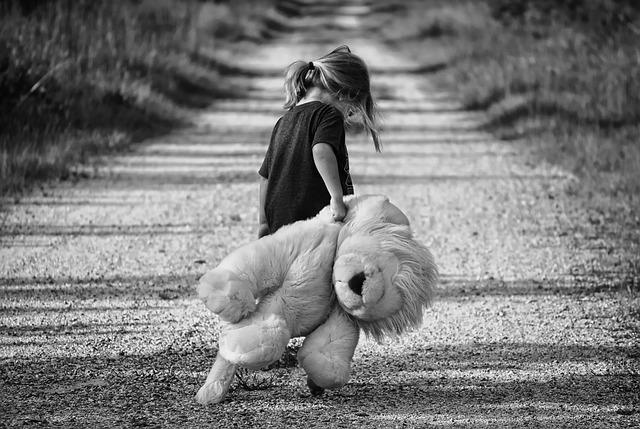 What is Anxiety Disorder in Children?
Anxiety Disorder is a mental disorder in which people are always in tension, always feel anxiety, worry or fear in such a way that their normal life activities, routine activities are affected severely. When we see intense anxiety, tension or fear in children regarding a little bit tough situation in life, we can say those as the Anxiety Disorder in Children. People suffering from anxiety disorder are always nervous, restless and tense. They have irritability, little attention span, have little control over thoughts. They always complain about various physical problems like shortness of breathe, restlessness, palpitations etc. They are always in fear regarding the small small incidents of life.
Common Signs and Symptoms of Anxiety Disorder
Some common signs and symptoms of Anxiety Disorder in Children and adolescents are-
Irritability and Restlessness
Excessive Anxiety, tension regarding small small issues
Lack of Concentration, small attention span
Frequent feelings of Fatigue, Weakness
Nausea, change in Eating habits
Insomnia
Excessive feeling of Fear and failure
Frequent complain of various physical problems like headaches, palpitations, trembling, stomachache etc
Excessive Sweating, Rapid Heartbeat
Social Isolation and Social Withdrawal in extreme cases.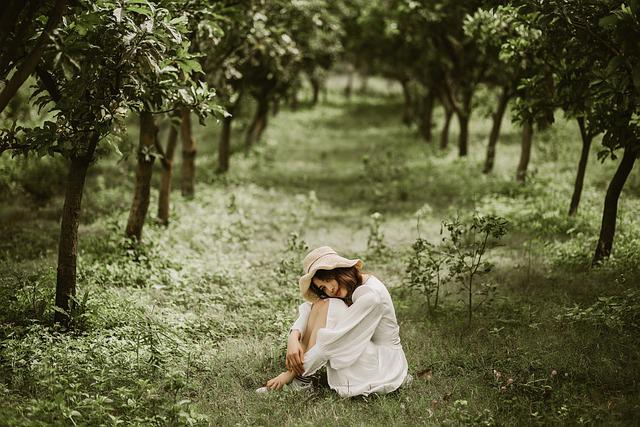 Causes of Anxiety Disorder
Many factors are involved in developing anxiety disorder in children and adolescents. Some major factors are-
1. Due to prolonged Stress, tension and others serious physical Illness.
2.Due to unhealthy Family Environment like presence of domestic violence, neglect, parental dispute, separation of parents etc.
3. If the children or adolescents undergo through a critical period of Trauma or Traumatic issues.
4. Heredity or genetic factors, having the history of anxiety disorder are prone to severe Anxiety Disorder problem.
5. Certain type of personality are more prone to anxiety disorder like Borderline Personality Disorder, Avoidant Personality Disorder etc
6. Due to Addiction of Drugs and Alcohol, severe anxiety disorder can be seen among the Adolescents.
7. Due to Academic pressure, excessive parental pressure on children and adolescents to excel in all the field, societal pressure etc create severe anxiety disorder in children and adolescents.
8. Sudden loss of near and dear ones also cause Anxiety Disorder among children and adolescents.
Read More-How the Parents can Help Teenagers to Choose Career? 5 Excellent Tips for Parents. – Wingsofwishes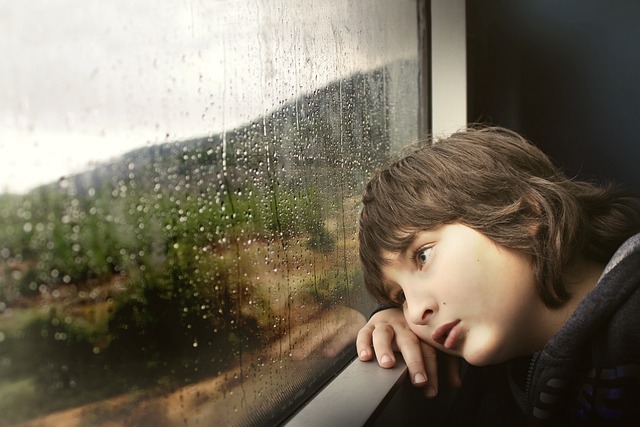 Easy Ways to Reduce Anxiety Disorder in Children
1. Talk Therapy- The first way to deal with the Anxiety Disorder in Children and Adolescents is to Talk with them, Communicate with them, try to understand their mental condition- the underlying cause for their sadness, worry, fear etc. If we can make bond with them, be friendly with them , they may open up about their problems, sufferings and we will surely be able to help them .
2. Healthy Lifestyle- Maintain a healthy lifestyle is very important for the Children and Adolescents to overcome their anxiety, stress, depression. Balanced Diet rich in vitamins, antioxidants should be given to them. Some foods like Salmon, Dark chocolate, Yogurt, Almonds, Blueberries. Green Tea,. Spinach, Egg etc. are very beneficial to reduce anxiety and stress. Milk contains Vitamin B that reduce anxiety and improve mood. Blueberries are rich in vitamin C and antioxidants and thus helps to reduce anxiety. Salmon is rich in Vitamin D and omega-3 fatty acid. Not only the diet but also the regular Sleep, avoiding of too much Caffeine, some times for relaxation, minimum exposure to TV or Mobile screen is recommended.
READ More-6 Awesome Tips to Prevent Children from Telling Lie. (wingsofwishes.in)
3.Regular Physical Exercise- It is very important for children and adolescents to do Regular Physical Exercise- it may be any kind of sports like badminton, tennis, cricket etc or cycling or dance practices. Even the regular brisk walking for half an hour is really beneficial to reduce anxiety or stress. Generally it is found that Aerobic Exercises are helpful to reduce anxiety- doing 30 minutes or more exercise per day for five days a week significantly reduce stress, anxiety. One study showed that the persons who do Regular Exercise are 25 percent reduced risk of depression and anxiety than those who don't do any kind of exercises.
Several Chemicals in our brain are secreted during physical exercise, which improve our ability to deal with the stressful situations and thus reduce our anxiety level. For example, due to regular physical exercise the Happy Hormone Serotonin is secreted in our body which enhance our mood and reduce our anxiety level. Not only the physical activities but also the Pranayama, Yoga and Meditation are the excellent inhibitors of stress, anxiety in children and adolescents.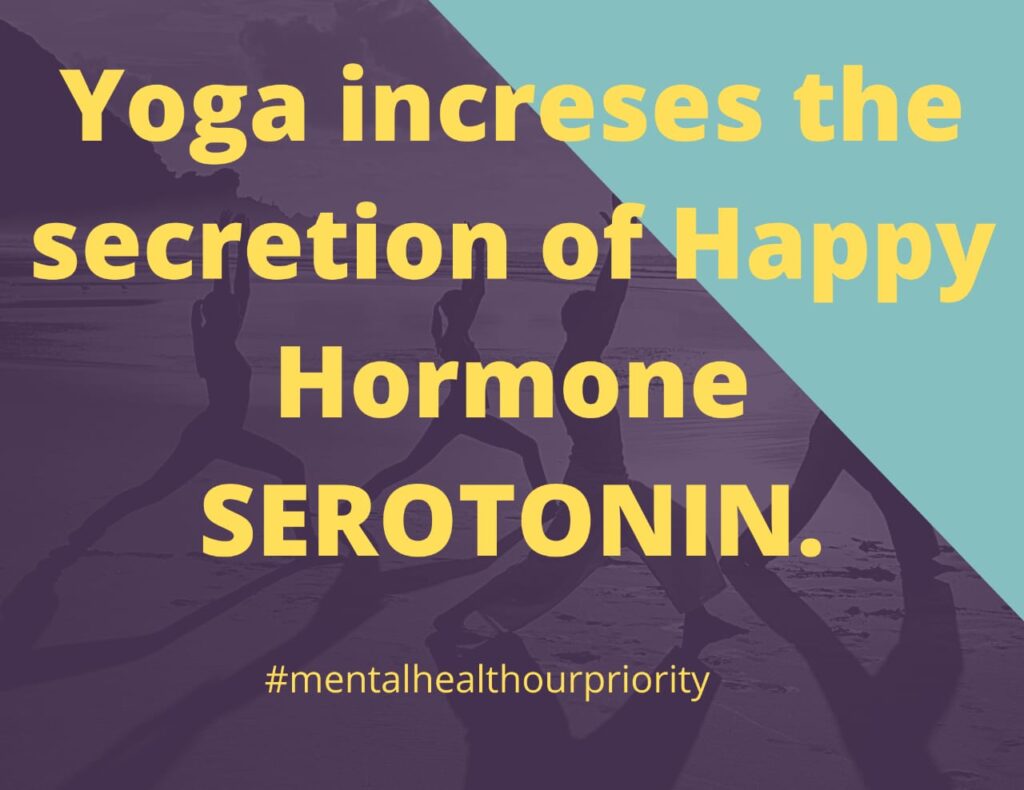 .4. Limited Exposure to TV ,Mobile and Computer Screen- Excessive exposure to smart phones, TV, laptop often create anxiety disorder in children and adolescents. Excessive use of smartphone may lead to sleeping disorder, eating disorder, attention deficit, irritability in children and adolescents and thus create Acute Anxiety Disorder among them. A study from the University of Arizona showed teens who were addicted to their smartphones also showed signs of depression. According to a latest study, addiction to smartphone is one of the major reason for the spike in mental health issues in children and adolescents.
As per the report of the NCPCR( National Commission for Protection of Child Rights), more than 20 percent of children between 8 to 18 years age group use smartphones in bed before going to sleep, which is very dangerous for their mental health. According to the report published by the news agency ANI, use of mobile phones before sleeping leads to adverse impact on children like sleeplessness, anxiety, sleep disorder and tiredness etc. So by reducing the time of " Screen Exposure" , we can reduce anxiety and stress in children and adolescents.
Read More-5 Beneficial ways to help Children to Regulate Emotions (wingsofwishes.in)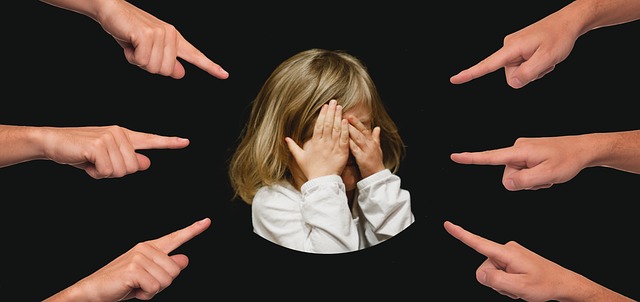 .5. Engage children and adolescents in their favorite activities-
If we engage our children in the activities which they love or prefer, the level of anxiety will surely decrease. We can engage our children in painting, drawing, creative writing or simply in playing musical instruments etc and can witness the change in their anxiety level. We can also play with our children, may be indoor games or outdoor games, which will act as tonic to reduce the anxiety level in children and adolescents. Listening to soothing music, planting saplings together, telling stories to them or listening to their stories etc. will be surely beneficial to minimize their Anxiety Disorder.
Words from Wingsofwishes.in
But in extreme cases we need professional help and support to deal with the Anxiety Disorder in Children and Adolescents. If we see the common signs and symptoms of Anxiety Disorder in Children, we should observe them very carefully and if their condition is severe, we should immediately consult with therapist, psychiatrist or counselor. Respond to you Children with Love in: Your Heart, Your Thought, Your Action, Your Response and in your Gesture.
References
1.Overview of Anxiety Disorders in Children and Adolescents – Pediatrics – MSD Manual Professional Edition (msdmanuals.com)
2.Children and Anxiety | Psychology Today
3.Anxiety in Children: Types, Symptoms to Look For, and Treatment Options (webmd.com)