Negative Discipline is the most Harmful Way of Parenting.
The Negative Discipline are the stringent ways or negative ways that are used to discipline a child- it indicates the use various punitive ways or harsh behaviors that are applied to a child to make him disciplined. Negative Discipline is in contrast of positive discipline that focuses on positive points of behavior and believe that good and positive behaviors can be taught and reinforced by complimenting or rewarding. But in negative discipline negative responses, destructive actions or violent responses are used to the inappropriate behavior of the children. So, the Negative Discipline is the penalty for doing something wrong, focuses on punishment to reduce the bad or inappropriate behavior.
Our children are in learning phase- they will be happy at a moment and another moment they will show anger, tantrums and start to do misbehaviors. So, we should help them to regulate their emotions and rectify their mistakes with love and care but should not use punitive measures.Discipline is helping a child to solve a problem. Punishment is making a child suffer for having a problem. To create problem-solvers focus on solutions, not retributions." L R Knost
Negative Discipline Vs Positive Discipline
Positive discipline is that discipline which focuses on positive aspects of behavior with an attempt to decrease the likelihood of inappropriate behavior. It focuses on solutions- on how to correct or modify the misbehavior into an appropriate one by using the strategies of open communication, praise, rewards and reinforcements. If a child is not allowed to play outside for some hours for doing the bad behaviors with friends, it is a type of positive discipline.
But in Negative Discipline negative aspects of behavior is focused and penalties, destructive responses or punishments are used to reduce or suppress that inappropriate behavior. Spanking, hitting, verbal shaming, yelling, sarcasm, humiliating behaviors etc. are the ways of negative disciplines. If a child is humiliated in front of some relatives, it is a type of negative discipline which will surely affect the self-esteem of children and make the child as the inexpressive or shy kid or the child may develop as the Aggressive kid.
Why Negative Discipline is Harmful?
All kinds of discipline that focuses on penalties or punishment severely affects the mental health and well-being of children and increases the behavioral problems of children. According to the report of World Health Organizations (WHO), evidence shows corporal punishment increases children's behavioral problems over time and has no positive outcomes. The negative effect of discipline is seen in lowering the self-respect, self-esteem of children and make them emotionally vulnerable. Negative discipline also teaches children to shout or yell at others or also hit others or saying bad words to others. That's why negative discipline should be avoided always for its long-lasting harmful effect on children's mind.
.May like to Read-how to discipline a child without punishment? 14 useful ways (wingsofwishes.in)
Negative Discipline Techniques that Parents Should Avoid-:
When the parents use various punitive measures to discipline their children, they are actually doing harm to the mental health and emotional well-being of children. So, the parents are requested to avoid the following negative disciplinary techniques to discipline their children-:
Physical Violence
The parents should strictly avoid any kind of physical violence to children in order to make them disciplined, it is imperative to teach them the lessons of discipline but not by using physical violence or corporal punishment. The physical violence provide only traumatic experiences to children and make them emotionally unwell. According to the survey report of WHO," corporal punishment is linked to a range of negative outcomes for children across countries and cultures, including physical and mental ill-health, impaired cognitive and socio-emotional development, poor educational outcomes, increased aggression and perpetration of violence." So, physical violence can never be an option to discipline a child.
Shouting or Yelling
We, the parents are habituated to shouting or yelling towards our children even for the silly mistakes. Sometimes, the child shows some misbehavior without knowing the consequences of it, then the parents start to shout at the child without rectifying the mistakes of him\her. Then the child gets scared and also ashamed for his\her behavior but cannot understand the problem in his actions or behaviors. So, shouting or yelling can never be the way of disciplining a child. Here the parents should help the children to rectify their mistakes by gently talking with them instead of shouting or yelling.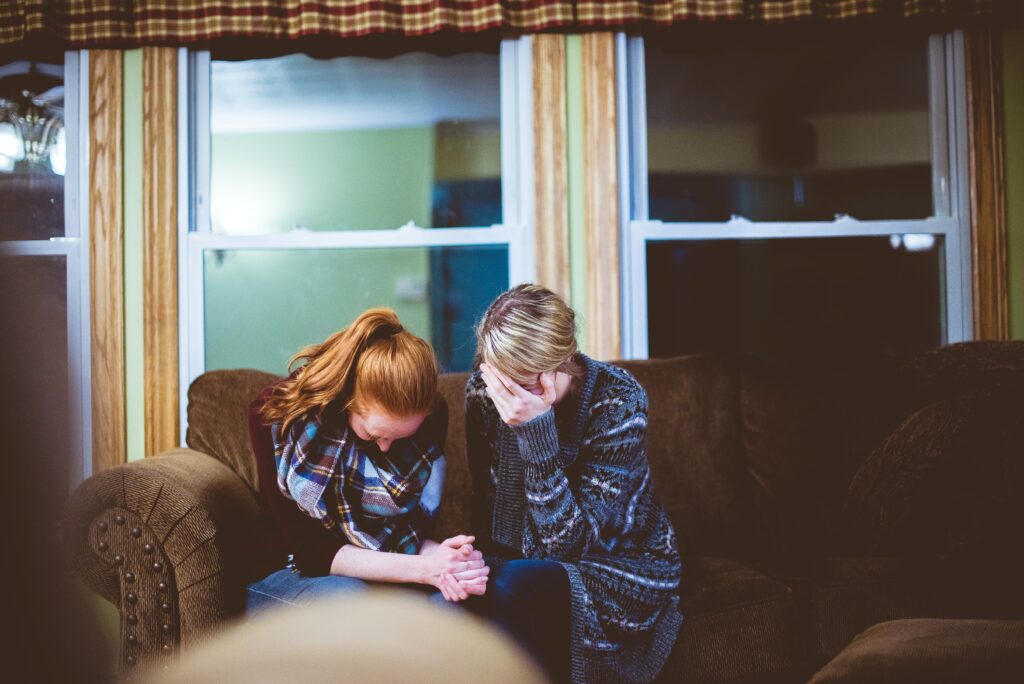 Giving Threat to Children
It is one of the worst negative disciplines that should be avoided to ensure healthy growth of our children. Often, the parents threat their children to behave properly or to do things in a certain way but threatening only make the children scared of their actions and reduce their self-confidence and self-esteem drastically. Moreover, here the children are forced to listen to their elders due to their fear but not learning to do things properly. Threats create only emotionally insecure surroundings for children and can never be a technique for discipline. 'Threats are a message of distrust." Adele Faber.
Emotional Blackmail
The emotional blackmail is the way of making the children emotionally weak in order to force them in a certain way, often the parents are using these techniques to discipline their children and teach the children that care and love are conditional only. For example, if you don't get more than 80 % in your final examination, your papa will not talk with you or If you don't do your homework everyday, your Mama will not allow you to gossip your parents. But this type of negative discipline actually makes the children emotionally insecure and suffering from Inferiority Complex.
.May like to Read-15 Major Parenting Mistakes to Avoid in the year 2023 (wingsofwishes.in)
Humiliating In Front of Public
It is the way of making the children the most shameful with low self-confidence and self-esteem and just spoiling the potential of them. Yelling to children in front of people, making them embarrassed and ashamed in front of guests, giving them some punitive treatment in front of their friends etc. are really painful for the children and may do permanent damage to their mental health and well-being. Very often, humiliating the children in front of public make them the victims of anxiety disorders and depression.
Cold Behavior\ Ignore
Ignoring the children, not listening to them, stop talking to them, withdrawing affection towards them etc. are some examples of cold behavior that parents often use to make their children disciplined. But these cold behaviors are the most ineffective mode of disciplining the children as it only creates the distance between the relationship of parents and children and force the children to listen to their parents resulting in suppressing of the desires and opinion of children and mold them as the dependent person on their parents.
Verbal Shaming or Degrading Remarks
It is the most worst type of negative discipline that permanently lower the self-confidence of children, making them suffer from Inferiority Complex and curve down their decision- making capacity. Most of the parents are doing verbal shaming to children without knowing it's harmful consequences and make the children vulnerable to emotional well-being. Research showed that even the plants are affected by the negative words – negative words spoken to plants resulting in less growth, lack of blooms etc. but positive words lead to higher germination rate, higher growth and more blooms. Then obviously, you just think that how the verbal shaming can severely affect our children.
Making Them Guilty
It is one of the traditional way of making children guilty for their actions and thus force them to obey their parents. Parents often use the statements like that " How can you talk over your father who is just going to die to bear the expenses of your study?" or " Are you not feeling ashamed of doing such behavior towards your mother? " This type of statement always severely affect the self-worth of children, making them resentful for their behaviors and make the children always dependent on their parents for decision making.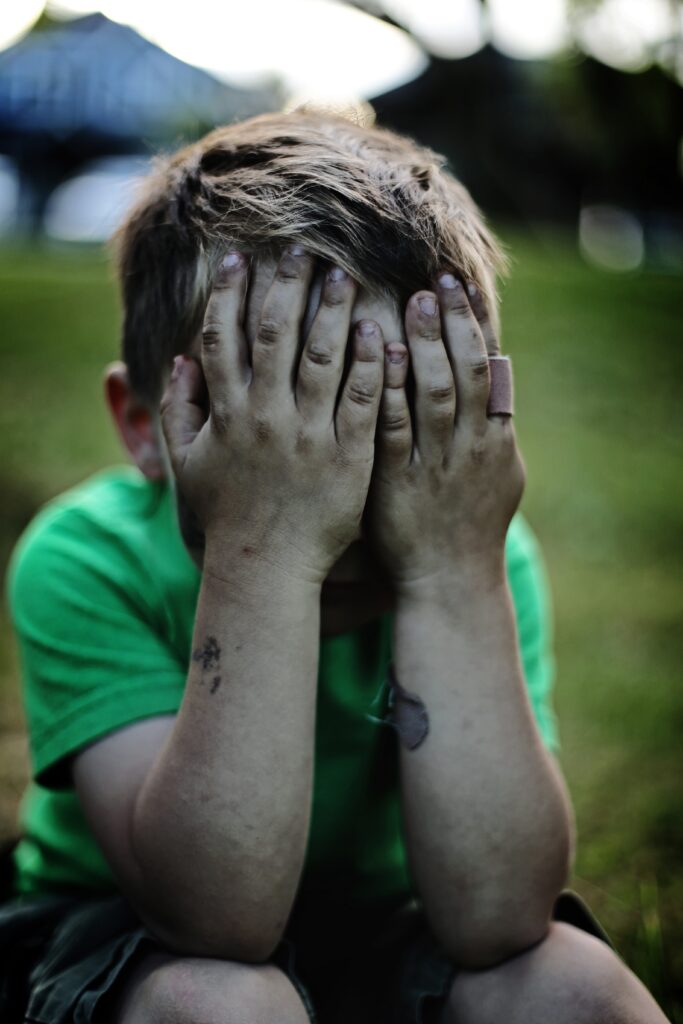 Using Sarcastic Words
Using sarcastic words to make the children disciplined is actually permanently damage not only the self-image of the children but also the relationship between the parents and children. Not only the adolescents but also the little children can also identify and understand the words of sarcasm like telling the most disorganized children as the organized one or addressing someone as the best performer who has difficulty in performing in front of others. The parents should never use sarcasm as the way of disciplining their children.
.May like to Read-How to deal with anxiety disorder in children?11 Useful Tips (wingsofwishes.in)
Making Them Afraid
The worst form of negative discipline technique which may create phobia among children to face the new challenges- to take decisions and also the fear of failure. It also makes the children being afraid of darkness, staying alone or also having the intense fear of losing their near and dear ones. Often the parents try to make their children afraid in order to make them disciplined by saying some fearful statements like" if you don't behave well you will not get your mother- your mother will be lost' or " If you not listen to your parents' words, you will be locked in the dark room." Noone should make the children afraid to make them disciplined.
Force Them to Follow Commands
The parents, teachers or other elders should never force the children to follow the commands and behave in a certain way because commanding only create fear and disrespect in the mind of children and it will destroy the beauty of relationship with the children. At the beginning, the children may obey your commands in fear but later they will show their revel against your order and start to do more rough behaviors. So, Dear Parents, never force the children to follow your commands.
Permanently Cut Down the Privileges
The children are in the process of growing to their full potential- it is normal for them to do mistakes or not listen to elders. They will often behave in the undisciplined manner as they want to explore their surroundings and are not aware about the consequences. It is the duty of parents and other elders to bring them in the right track with logical reasoning. The parents try to make their children devoid of the privileges for their silly mistakes.
For example, if a boy do fight with their friends during playing- the parents then don't allow that boy to play with his friends for ever. This type of permanently cutting down of privileges is the worst form of negative discipline which severely affect the mental health and emotional well-being of children and also their social well-being.
.May like to Read-7 practical ways to help our kids to handle stress in life. (wingsofwishes.in)
Use of Abusive Language
Using abusive words to kids to discipline them – to use slang words to them in anger etc. should be completely avoided by the parents as it only makes the children to learn those abusive language and apply those in future. Moreover, using abusive language affect the self-worth of the children and make them more prone to inferiority complex and other mental disorders. So, the parents should not use this negative discipline technique to disciplined his child.
" The words with which a child's heart is poisoned, whether through malice or through ignorance, remain branded in his memory, and sooner or later they burn his soul.' Carlos Ruiz Zafon
Words from Wingsofwishes.in
The Negative Discipline techniques are actually not making the children disciplined but severely affect the mental health and emotional well-being of children as those severely lower the self-confidence and self-esteem of them. Negative discipline curbing the decision-making capacity of children, make them phobic to various issues like darkness or being alone and also make them suffer from Inferiority Complex or other mental health issues. That's why the Negative Disciplines should always be avoided by the parents to ensure the maximum growth of their children.
" Parents who discipline their child by discussing the consequences of their actions produce children who have better moral development, compared to children whose parents use authoritarian methods and punishment."
References
1.Difference between Positive & Negative Discipline (linkedin.com)
2.10 Negative Discipline Techniques Parents Should Never Use (firstcry.com)
3.Types of Employee Discipline: Positive and Negative Discipline (yourarticlelibrary.com)
5.The Concept of Discipline and How it Affects Children (indiaparenting.com)
6.Corporal punishment and health (who.int)
7. Discipline Vs. Punishment for Parents – Mom Loves Best
8. Trying to Have a Baby (verywellfamily.com
9. Negative Parenting Styles: Signs and Effects on Kids | Psych Central
10. 10 Discipline Techniques That Parents Should Never Use – Bing video