Protect Kids from Cyberbullying
In this digital era with the advancement of science and technology, it is also a great threat to all of us to protect kids from cyberbullying as cyberbullying is increasing throughout the glove. It is the form of bullying using electronic or communication devices like mobile phones, computers, laptops etc. According to the UNICEF POLL 2019, in a survey of 30 countries, one in three students said that they'd have been victim of cyberbullying. Of those students one in five said that they'd skipped school because of cyberbullying and violence. With the increasing use of mobile phones and internet, our kids are in risk of getting bullied- so, we should need to work together to protect kids from cyberbullying.
What is Cyberbullying?
Cyberbullying is the bullying or harassment using digital technologies- it is the intentionally hostile use of technology to harass or bully other person. It includes sending, posting, uploading or sharing negative, harmful, false, mean or private content regarding somebody or sending unpleasant messages to someone or to threat someone in online platform.' Cyberbullying is when someone repeatedly and intentionally harasses, mistreats or makes fun of another person online or while using cellphones or other electronic devices.' To protect kids from cyberbullying, we should know the major forms of cyberbullying –
. Posting negative, harmful and mean content about someone in social media.
. Posting someone's private information, photograph or video to embarrasses him\her.
.Giving Threat to someone to kill him\her or kidnap him/her.
. Texting unpleasant messages or sexual messages to someone repeatedly.
.Sending unpleasant photographs or porn videos to someone repeatedly.
. Posting Hate speech or Rumors regarding someone.
All these forms of cyberbullying are extremely harmful to all especially the kids as the kids experience tension, anxiety, fear, frustration and other negative emotional responses and sometimes it leads the kids to self-harm or suicide.
Know the Common Places of Cyberbullying
As the name implies the cyberbullying is bullying through online platforms by using the electronic media like smartphones, laptops etc. The common places used to do cyberbullying are various social media platforms like
. Facebook or Instagram
.Twitter and Snapchat
. TikTok and Tumblr
. Various Online Gaming Platforms
. Chatting Platforms like WhatsApp , WeChat etc.
. By sending Text Message through mobile phone
.Read More-how to discipline a child without punishment? 14 useful ways (wingsofwishes.in)
What are the Harmful Effects of Cyberbullying on kids ?
Cyberbullying severely affect the mental health of the kids and make them prone to various mental health issues like anxiety disorders, aggression, phobia or depression. The feeling of being embarrassed, humiliated or harassed by others always create intense pressure on the mind of the kids and make them anxious and also seriously affect their physical health. The effect of cyberbullying can affect the kids in several ways-
. Effect on Physical Health- Due to cyberbullying, the kids experience intense anxiety, stress and tension which severely affect their physical health – their eating pattern and sleeping pattern changed, they feel always tired, sometimes they also feel headaches, stomachaches or nausea. Prolonged disorder in sleeping and eating habits make their condition of health miserable.
. Effect on Mental Health– To protect kids from cyberbullying, it is essential to know the harmful effects of cyberbullying on mental health of our kids. Persistent cyberbullying make the kids nervous, anxious and ashamed of themselves. It gives them the feeling of guilt and make them suffering from Insecurity Issues. They develop Inferiority Complex in them, and they try to avoid people and social situations. The tendency of social isolation in kids later make them Social Withdrawal and they develop negative self-image of them. Cyberbullying also develop Anxiety Disorders, Phobia and Depression in them.
Moreover, cyberbullying make the kids to skip the schools and also show aggression or violence in their behavior.
. Read More-13 Negative Discipline techniques that parents should Avoid (wingsofwishes.in)
. Effect on Emotional Health- It is essential to know the effect of bullying through online ways on emotional health of our children to protect kids from cyberbullying. Cyberbullying develops the feeling of guilt and shame in the kids and they also develop various phobia and feeling of inadequacies in them. They lose interest in their daily activities and hobbies and often show emotional breakdown.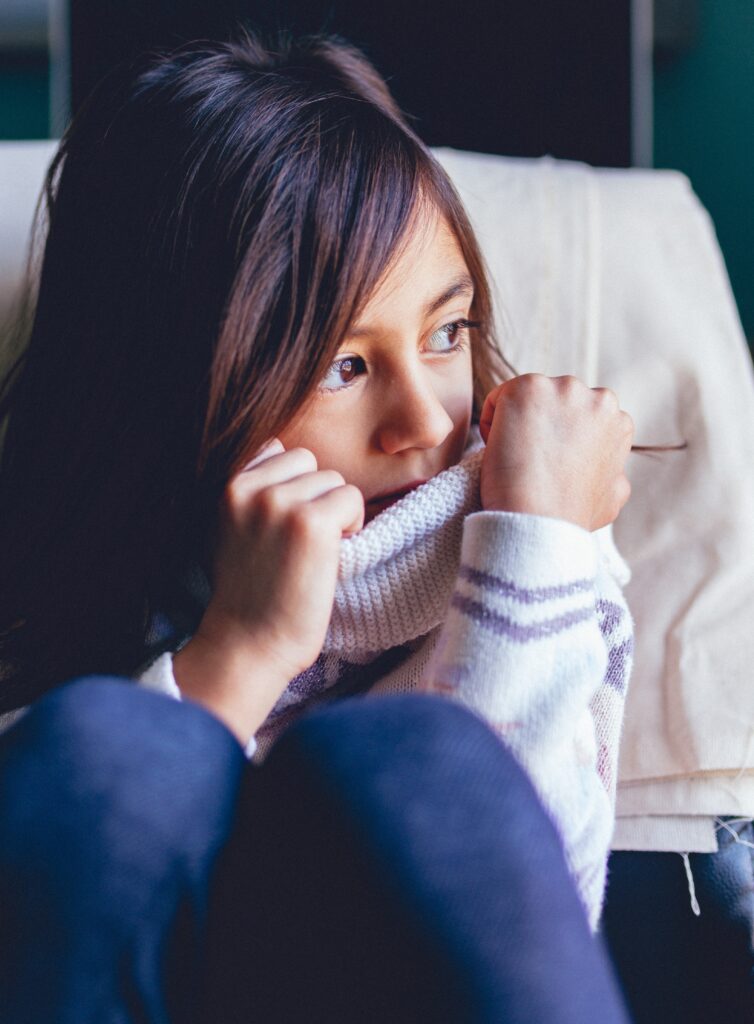 How to Protect Kids from Cyberbullying?
Children are spending more time in online than before not only to play games or see cartoons but also to learn many things related to their study or hobbies. So, it is an urgent need to protect kids from cyberbullying. According to UNICEF " Every child must be protected from violence, exploitation and abuse on the internet. " The following tips are really beneficial to protect kids from cyberbullying -:
Open Discussion with Kids
The parents should Talk openly with their kids about the online activities and also the online threats. They should encourage the kids to discuss about their online experiences and also to share any kind of difficulty they face while using the Internet. Several studies have shown that free and frank discussions are really helpful to protect the kids from cyberbullying. The parents should discuss with the kids about cyberbullying with it's devasting affect and how they can protect themselves from cyberbullying. Together the parents and children can explore in internet to know in detail about cyberbullying and its safety measures.
Keep Continuous Monitoring
The parents should monitor the online activities of children especially with younger kids. Tell them to sit beside you while playing online games or others in mobile and you should never share the Wi-Fi passwords or other passwords to your children. Keep the computer in the central part of your home so that everyone can monitor what the children are doing and viewing online. You can also set up a role that no mobile or laptop will be allowed in bedroom or study room but will be allowed for few hours in the central part or drawing room only. For the younger kids, the parents can check the browser histories after a few days' intervals.
Set Up Parental Control
Sometimes it is really difficult to monitor the online activities of children especially with the adolescents, then the parents can choose to set up parental controls to protect kids from cyberbullying. Parental control here means some restrictions offered by the internet service providers or web browsers to minimize the exposure of children to worst content like contents related to violence or explicit sexual material. To set up parental control on Google, the parents can go to settings and turn on the SafeSearch filters feature on Google which will block all the sites that contain explicit sexual content or violent content.
There are also some paid security tools and features that will offer more protection and safety to kids against exposure to offensive materials and cyberbullying, for example Kaspersky safe kids, Norton Family Parental Control, FamiSafe Android Parental control app, Secure Teen etc. Goggle Family Link is really good as it gives you access to manage your kid's online activities.
.Read More-What is Fear of Failure or Atychiphobia?10 ways to manage it (wingsofwishes.in)
Make the Children Aware about not to Share Personal Information
To protect kids from cyberbullying, it is most important to make them aware of not sharing any kind of personal information and photographs to anyone in online. Tell them to ask you or their elder siblings before sharing their name, address or phone number to someone or some sites in online or sharing a photograph of them to any stranger. Discuss with them about the consequences and risks by sharing personal information and photos in online with examples. Also make them aware of about catfishing and child staking so that they become aware of cyberbullying. Teach your children to keep their location private and never share personal information to strangers.
Set Some Social Media Rules
Cyberbullying is happened mainly through social media platforms like Facebook, Instragram, Twitter, TikTok etc. So, to protect kids from cyberbullying especially the adolescents, the parents should set some rules to use social media. Teach your children not to share personal information in social media and not to accept friend requests from strangers. Tell them not to do chatting with the strangers and not to share any photographs to them. If anyone is not behaving appropriately with them or irritating them, they should at once block that person. Teach the adolescent also to lock their profile and make their privacy setting on so that no one other than their friends can see their activities in social media.
The parents can also make friendship with their children in social media in order to monitor them and to protect them from cyberbullying.
Never Share Passwords to your Children
To protect kids from cyberbullying, you should never share passwords of different sites to your children. If they want to open that site, you can help them by to use the site but be careful to share passwords with them. Especially the passwords of different banking sites or your official should always be kept as secret and try to make strong passwords so that your children cannot get access to those. It is also preferable to use Two-Factor Authentication facility to prevent the consequences of cyberbullying.
Teach Children to Share to Parents
You should teach your children to share with you (the parents) even the slightest bullying also. Try to improve your bond with your kids so that they can express to you about their problems and issues while using internet. The parents should always assure the children that they are always with them and the parents also think empathetically to help the kids to fight against cyberbullying instead of scolding them or punishing them. You will teach your children to immediately block the abuser and in severe cases you should report to the law, police or other higher authority.
.Read More-15 Major Parenting Mistakes to Avoid in the year 2023 (wingsofwishes.in)
Put Limits on Screen Time
It is very important to put limits on screen time of kids and also to monitor the children's online time. Set some rules by talking with your kids for reducing the exposure to internet, for example you should tell your kids that a session of 30 minutes at a time only will be allowed in internet- after that the child will be engaged in other activities like reading, painting or simply playing outdoor games. The parents should not allow any negotiation or disobeying the rule here.
Moreover, the parents should also set example by setting some rules also in their life-style like no mobile phone or laptop is allowed after dinner or if possible switch off the mobile phones while teaching their kids. The parents should also spend quality time with their children like reading story together, taking a short walk in nearby park or playing with their kids. It is proved in different survey works that limited screen time are beneficial to protect kids from cyberbullying.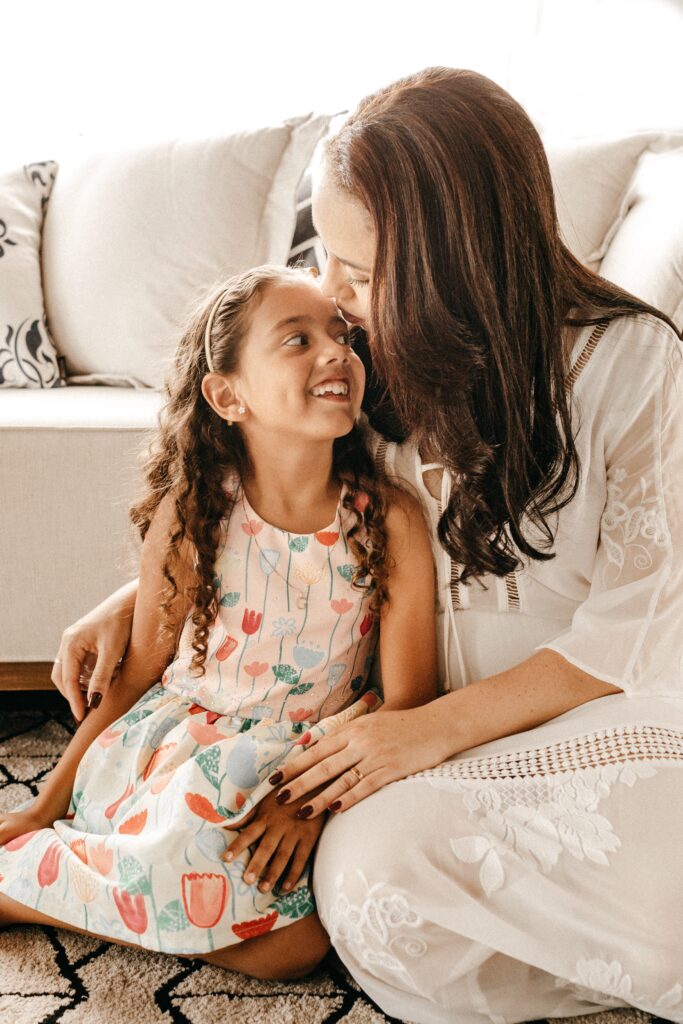 Reporting Without Delay
To protect kids from cyberbullying, it is must to report about cyberbullying immediately to the reliable authority as per the rules and regulations of each country. For the school going children, report can be made to school authority so that they can enforce their own policy, here the report should be done with proper evidence like screenshot of messages, pictures or recording of voice calls. We can take the help of the police directly and file a FIR against the abuser especially for sexual abuse or exploitation or life-threatening calls.
We can also report online if our kids are bullying through social media like Facebook or Instagram etc., these social media sites have the option of online reporting. To protect kids from cyberbullying, we can report a profile in Facebook by clicking on the bottom right corner of the profile photo. select report and follow the online instructions. in Twitter also you can file report by finding the abusive or harmful tweet and clocking on the V- shaped icon and selecting the report option.
In India, one can reach out to National Cyber Crime Reporting Portal to register any complain about cybercrime including cyber bullying or call to the Helpline Number-1930. India has the legal framework of the Information Technology Act, 2000 which provides a legal framework for the regulation of online content and treat the online harassment as the offence. India is all set to enforce the Digital India Act to protect the kids from cyberbullying and provide online safety to them.
Keep Updated Always
To be updated with the new techniques and process, new rules and regulations, about the use of different device and online facilities are now essential not only to save ourselves from online offenses but also to protect kids from cyberbullying. The parents should make themselves updated with the new era of science and technology and make their children also updated with the new inventions and services. Updated knowledge and skills will surely help the Parents to protect kids from cyberbullying and any kind of online offences.
Words from Wingsofwishes.in
' The first line of defense against cyberbullying could be you.' UNICEF. Throughout the world more and more strategies should be formed to provide online safety to our children by addressing the risks of exposure to violence, exploitation and abuse. The parents should do free and frank discussion with children about the online safety measures and create awareness among them regarding cyberbullying or other online offences. The school should also create awareness program or campaign to protect kids from cyberbullying and make internet a safe place to learn and express themselves.
" We need to be thoughtful about what we share or say that may hurt others."
References
1.Cyberbullying: What is it and how to stop it | UNICEF
2. https://en.wikipedia.org/wiki/Cyberbullying#Research
3.What is Cyberbullying? | How to Prevent Cyber Bullying? (nuedusec.com)
4.8 Self-Defense Strategies Kids Can Use Against Bullies (verywellfamily.com)
5.Kaspersky Safe Kids Protects Your Child From Cyberbullying | Kaspersky official blog
6.How to Prevent Cyber Bullying in India – Anti-Cyber bullying Laws in India (ifflab.org)
7. Safeguarding children from cyber bullying – Times of India (indiatimes.com)
8. Explained: What is cyberbullying and how you can protect your child | Mint (livemint.com)