How to Avoid Conflicts in Relationship?
Disagreement, Conflicts, quarrel in relationship are common to all but whenever those conflicts take up the serious form, its end result is devasting and negative. That's why, we should learn to avoid conflicts in relationship and also to resolve the conflicts through open communication, positivity and empathetic mindset. ' The quality of our lives depends not on whether or not we have conflicts, but on how we respond to them.' Thomas Crum.
What do you Mean by Conflicts in Relationship?
Conflicts in relationship means the disagreement, argument, struggle or may be the quarrel in between two people who are in a relationship. It is the state of serious disagreement- a clash of interests- a battle of different opinions between two people. Conflicts is seen not only among life partners- husband and wife or boyfriend and girlfriend, it can be seen between parents and children, between siblings or between friends. To avoid conflicts in relationship, we should always keep in mind that two people must have differences in their personalities, their view of perspectives and in their opinions.
Major Sources of Conflicts
Conflicts in relationship are normal because two different people must have different views and opinions towards life, different interests and mindset. But the willingness to understand other people's perspective and be rigid to own opinion, often create conflicts between people. Major sources of conflicts are-
. Different type of personalities, mindset and beliefs.
. Differences in perspectives and opinions due to different experiences.
. Different ways of Growing up- differences in parenting styles.
. Lack of Patience and Empathy.
. Lack of Commnication and Resentment.
. Showing Power and Control
. Selfishness and High Expectations
. Due to Insecurity Issues
Major Ways to Avoid Conflicts in Relationship
To avoid conflicts in relationship is a must to save our relationship from further exploitation and breaking up- to live a happy life with our partners and also for our inner peace as the conflicts always give tension, anxiety, stress and pain. We can follow those simple ways that stated below to avoid conflicts in relationship or to resolve conflicts in our relationship.
Never Close the Doors of Communication
Communication is the ultimate way to avoid any type of conflicts- to resolve any type of conflicts. Yes, you may take time to resolve your issues but always keep the doors of communication open. Open communication always focus on the solution of the problem-talk with your partners openly about your perspectives, your opinion clearly and also listen to his\her views and opinions. Then both of you can come to a point of solution or negotiation. So, open communication is the most effective way to avoid conflicts in relationship.
Read More-Happiness is a Choice. 12 Simple Ways to Be Happy in Life. – Wingsofwishes
Listen to Your Partner
It is very important to listen to your partner- actively listen to him\her. Often, we just express our views and opinions and never listen to our partners. Then, there will be more probability of conflicts and arguments in relationship because we are ignoring unintentionally our partner's views and interests. So, always listen to your partner calmly- ask him\her about their views and concerns in any matter and then take any decision. You may also express your views and opinions to your partner.
" The most important thing in communication is Hearing what isn't said. " Peter Drucker
Directly Say What You Want to Say
Always try to express your views, interests, comments in direct way so that everyone can understand those. It is not possible for anyone to say what is going in your mind- what you want. That's why, it is good to express your views directly. Sometimes, your words initially may hurt your partner little bit but it will not produce any kind of confusion and conflicts in future. So, adopt the habit of saying directly what you want and what you don't want and also tell your partner to express his\her views directly to you. This habit will surely help you to avoid conflicts in relationship.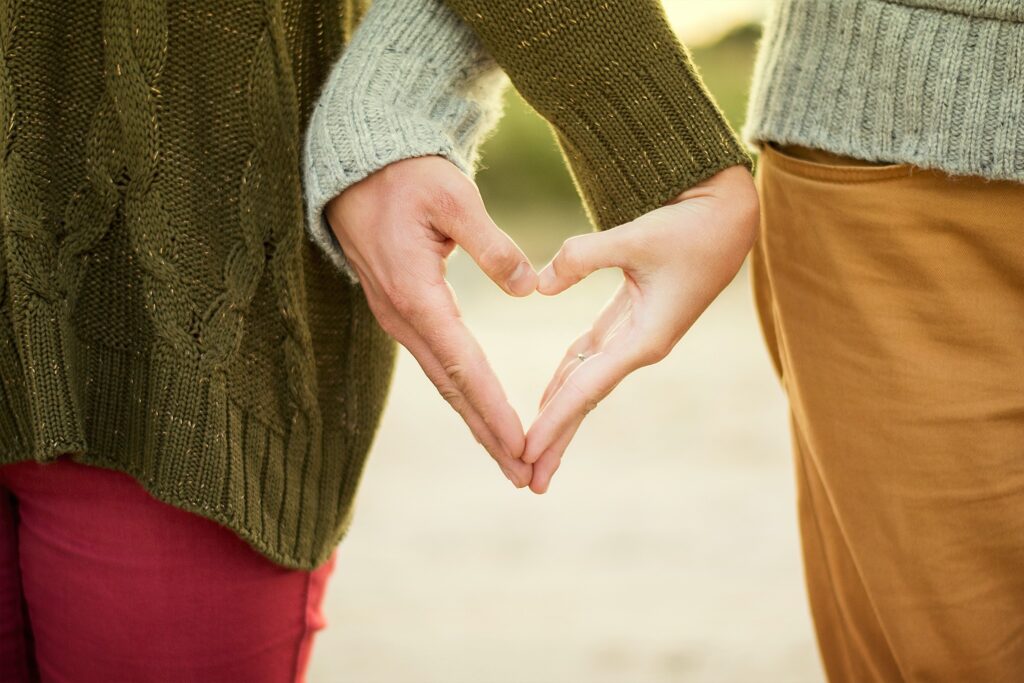 Never Be too Angry- too Hostile
To avoid conflicts in relationship- to resolve the conflicts- to find out a solution, it is needed to control your anger and put your opinions in a calm way. If you are too angry- too hostile while doing conversations with your partner, the situation will be worsen and your partner may be also angry with you. Then the whole situation will be out of control and conflicts will be turned into fight, misconceptions in relationship. So, try to control your anger to resolve your conflicts.
Keep Your Ego Aside
If you really want to avoid conflicts in relationship, always keep your ego aside and put your efforts to solve the problem. Our Ego always forced us to ignore others and only to value our opinions and thus increase the complexity of the situation. So, you must make yourself ready to keep your ego far while trying to resolve or avoid conflicts in relationship.
Read More-Separation Anxiety disorder in adults-follow 10 useful tips (wingsofwishes.in)
Never Blame Your Partner
Often, we blame our partner for the issues and conflicts in our relationship but we should avoid blaming as it makes the situation out of control. Blaming others is also the way of defending ourselves or not taking responsibility for the situation and it always makes all the conflicts more and more complex as by blaming our partners actually we are hurting them. So, if we want to avoid conflicts in relationship, we should never blame our partners and take initiative to work as a team to resolve the conflicts.
Focus to Solve Conflicts, not to Win
It's the most important strategy to avoid conflicts in relationship, to resolve conflicts that may destroy our relationship. Here the focus of both the partners is to find out the solution- not to focus that who is the winner in the battle. If our focus is to win the battle, then we may use more and more harsh words or may try to blame our partner. This eventually may make the conflicts more and more complex and add bitterness in our relationship. So, our focus should be in solution of the problem- not on win or lose the conflicts.
Read More-How to make relationship stronger and happier? 6 simple ways (wingsofwishes.in)
Don't Choose the Negative Perspective
It's the positive mindset, openness, ability to adopt changes etc. that can make our relationships better. To avoid conflicts in relationship always choose the positive perspective and work with a positive mindset so that the complex problems will seem to you as the solvable one.
Sometimes Take Some Time to React
Just be slow to show your reactions- take time to react or respond while you are facing a serious conflict in relationship. WE should never respond in the peak of an argument- we should take some time to retrospect- to reflect and to respond. The reaction which comes after taking some times is far far better than those displayed at the hit of the moment.
Know When to STOP
This is the most wonderful strategy to save the beauty of our relationship- to protect our relationship from further damage. To avoid conflicts in relationship, we should also know the limits of our battle- should never hurt the self- respect of partners and also we should know the end point where we should STOP. This is the most effective tip to resolve issues and conflicts in relationship.
Words from Wingsofwishes.in.
Conflicts, arguments, clash of egos and sentiments etc. are too normal in relationship but we should never make those conflicts more than our precious relationship. If we value our relationship, we will always work on a positive mindset and give our attention to solve the conflicts not to win the battle of different perspectives.
References
1.Conflict (process) – Wikipedia
2.Conflict Resolution Skills – HelpGuide.org
3.Conflict Management: Definition, Skills, and Examples (thebalancemoney.com)
4.Managing Conflict in Relationships: Communication Tips (verywellmind.com)
5.Conflict in Relationships | Psychology Today
6.5 Types of Conflict in Relationships and How to Deal With Them (marriage.com)