Depression, Anxiety, Stress are the part and parcel of our life as we are always running to fulfill our wishes, our desires, our needs. To be depressed is not abnormal, it is quite normal to be sad ,low, depressed for a short time but if Depression occurs for a prolonged period of time, we need to think of it- take care of it. We can easily manage our Depression if it is in mild or moderate stage by modification of our life- styles. If it is in severe stage, we must need professional guidance and support.
*5 Easy ways to Beat Depression:-
1. Talk to Someone you Trust- The first and foremost way to deal with Depression is talk to Someone you Trust about your feelings, your issues . You can share your feelings with your parents, your siblings, your friends, other family members or someone whom you Trust most and who is/are good listener and empathetic to your problems.
2. Do the Activities which you Like or give you Smile:-
Start do the activities which give you Pleasure, bring Smile in your face. Any kind of Hobby you can start- if you are a good painter start draw pictures and paint them and share your pictures with your friends. If you like plants, can start your small garden in your Balcony or kitchen area.
3.Do Regular Physical Exercise:-
Regular Physical Exercise help us to beat our Depression as it releases several Feel- Good chemical factors in our body that we feel relaxed, happy and energetic. No need of high level physical exercises, you can do Morning walk or Evening Work everyday or you can do some Free- Hand exercises or some simple" Asanas" associated with warm- up activities. Regular Physical Exercise enhances the secretion of Feel- Good neurotransmitters called Endorphins and we feel happy and relaxed.
.4. Spend Time with Nature:-
Nature is the ultimate tonic to minimize and manage our Depression. Make friendship with Nature, spend time with nature, feel the peace and sanity of nature – you will surely feel Relaxed, Refreshed and Happy. At the morning time, you can feel the cool, gentle breeze, the chirping sound of birds, the pale red sky – these attributes of nature surely make you Calm, Happy. You can make your own small garden where you can give sip to your favorite Tea or Coffee and absorb the vives of nature. On a very bad day, just go and sit near a River, observe the flow of water, look at the Sky and feel the vastness of nature- feel fresh, feel calm.
5. Make you Feel Good to Yourself:-
To beat our Depression, we should do little bit Self-care- engage yourself in such activities which boost up your self-esteem, Self-confidence. Being Nice to yourself also in all aspects. Don't do those activities that gives you bad feelings . Try to stay away from negativity. Always try to keep yourself Neat and Clean. Sometimes just a body refreshing message or wearing a simple nice fabric also can give you a little spark of happiness. Trust me- you can do these and surely you will add some fragrance of Positivity and Happiness in your life.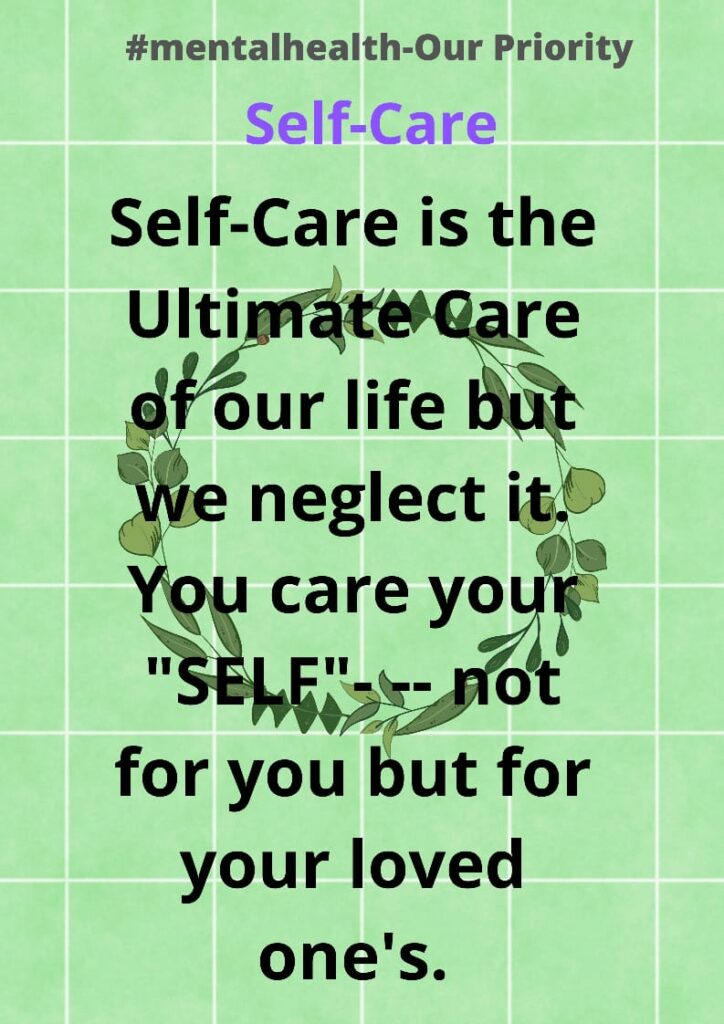 If you follow and practice these 5 simple but effective ways minimum for 15 days to 20 days to beat your depression , you will surely succeed to manage and minimize your depression more effectively than before. If your condition is severe so that you cannot control or minimize depression through lifestyle modification, you should quickly consult with psychologist or psychiatrist.
Share Positivity and Happiness Always